While Congress debates reform of the National Flood Insurance Program, a Millian, Inc. report released this week has good news for Florida.
Seventy-seven percent of Florida homeowners could see their flood insurance reduced if Washington lawmakers allow more private sector insurers to enter the flood insurance marketplace, according to the report's analysis, "Could private flood insurance be cheaper than the National Flood Insurance Program (NFIP)?" The report's title shouldn't be a question because the answer to that question is an emphatic yes.
The report's timing is perfect. It comes as the Senate Banking Committee considers legislation to reauthorize and reform the NFIP before it expires Sept. 30.
Increasingly, alternatives to federal coverage are getting more scrutiny. Rafael Lemaitre, a FEMA spokesman, told Sunshine State News his agency has encouraged the sale of private flood insurance. "The more people who are covered, the better," he said.
In response to the Millian study, SmarterSafer — a national coalition of taxpayer advocates, environmental groups, insurance interests, housing organizations and mitigation advocates — urged Florida Sens. Marco Rubio and Bill Nelson to back the nonpartisan Flood Insurance Market Parity and Modernization Act.
Two Florida lawmakers, Dennis Ross and Kathy Castor — one Republican, one Democrat — are sponsoring the legislation in the House. In fact, Ross penned an op-ed for SSN with another Floridian, former U.S. Rep. Patrick Murphy: click here.

Jenn Fogel-Bublick, a partner with Capitol Counsel LLC, told SSN the bill passed the House Financial Services Committee last month by a 419-0 vote. She is enthusiastic. It would allow more private insurers into the marketplace, she said, giving an alternative to the more than 958,000 homeowners who rely on the NFIP, which is sinking under $25 billion in debt.
"All 50 states suffer some level of catastrophic flooding," she said. "Private policies are a small portion of flood policies now, but the market is ripe to open up."
She said, "Sixty-two percent of homes now in V zones — those are the most at-risk — could see savings. And in flood plains where homeowners have no mortgages and no flood insurance now, private insurance could make flood policies a real possibility." 
Fogel-Bublick provides strategic advice, policy and political analysis on a variety of issues before Congress, including flood insurance reform.
Florida, which has the largest proportion of properties with federal flood insurance — about 1.8 million of the roughly 5.1 million policies nationally — acted in 2014 to encourage the sale of private policies. The state's Office of Insurance Regulation estimates there are now 3,000 private flood policies.
The National Flood Insurance Program policies cover structures up to $250,000 and contents up to $100,000. But they do not cover extra living costs, like hotels and restaurant for displaced homeowners. Private options may offer higher limits and include coverage for housing if you have to relocate temporarily.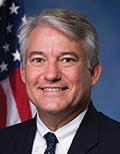 What the Flood Insurance Market Parity and Modernization Act does is accelerate the development of a private flood insurance market with strong consumer protections overseen by state insurance regulators. It was reintroduced last March by U.S. Sens. Dean Heller, R-Nev. and Jon Tester, D-Mont.
In a nutshell, it will —
Remove regulations that make it difficult for private companies to enter the flood insurance market.
Give states more flexibility to individually regulate private flood insurance as they see fit.
Ensure that policyholders will not lose their flood insurance subsidies if they switch to a private insurer and then decide to switch back to the NFIP.
Earlier this year, SmarterSafer released a series of recommendations to reform the NFIP, which include the efforts laid out in the Flood Insurance Market Parity and Modernization Act. See them by clicking here. 
SmarterSafer is a national coalition that describes itself as "a diverse chorus of voices united in favor of environmentally responsible, fiscally sound approaches to natural catastrophe policy that promote public safety."
Reach Nancy Smith at [email protected] or at 228-282-2423. Twitter: @NancyLBSmith